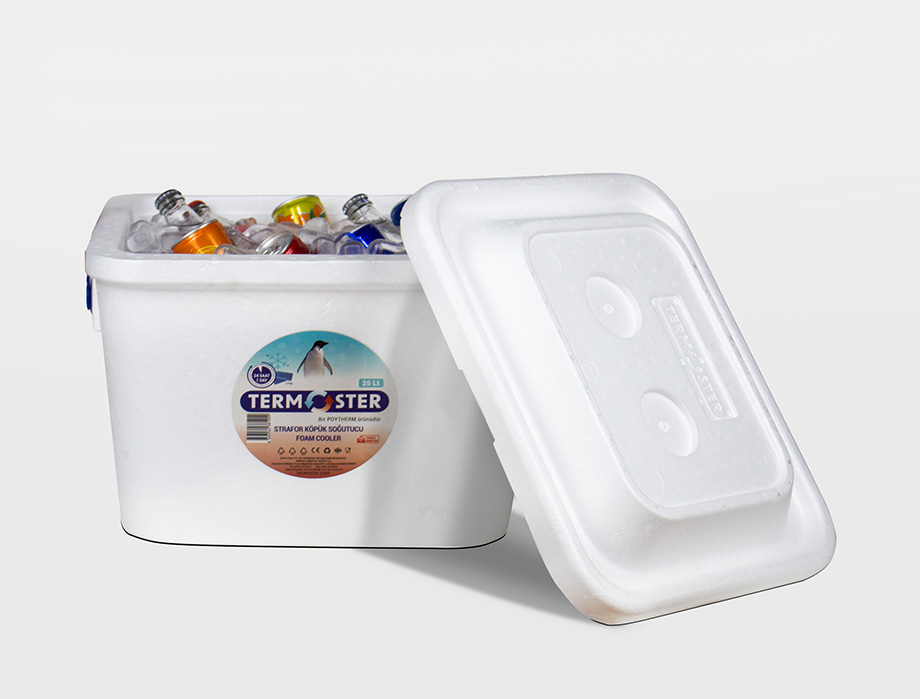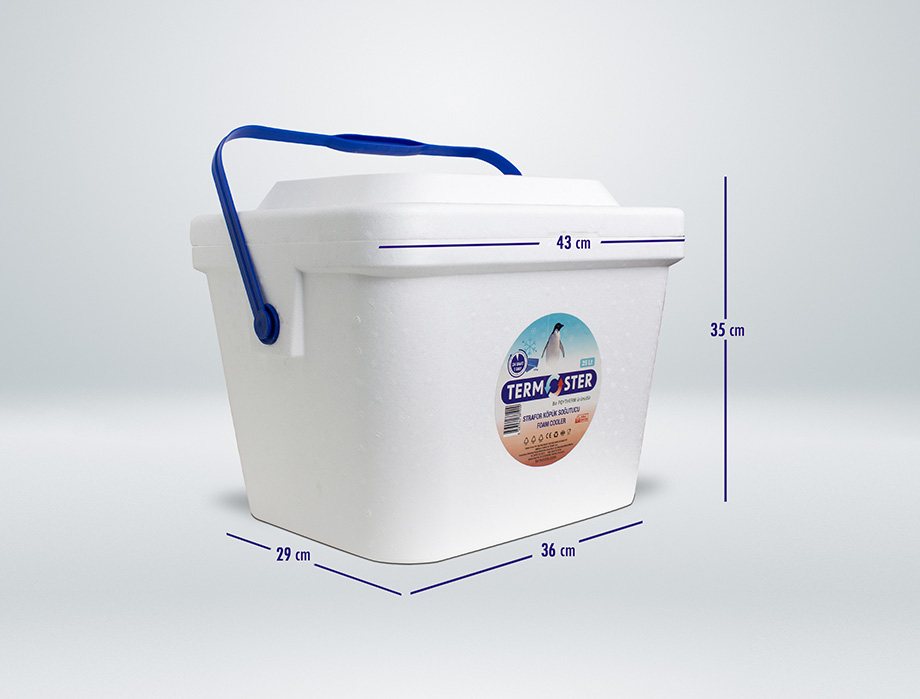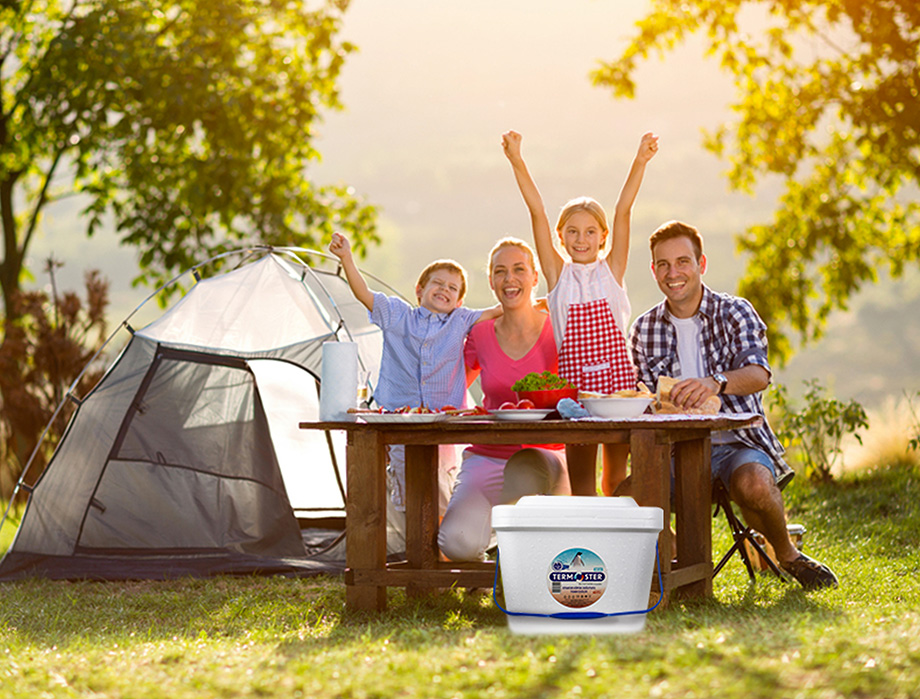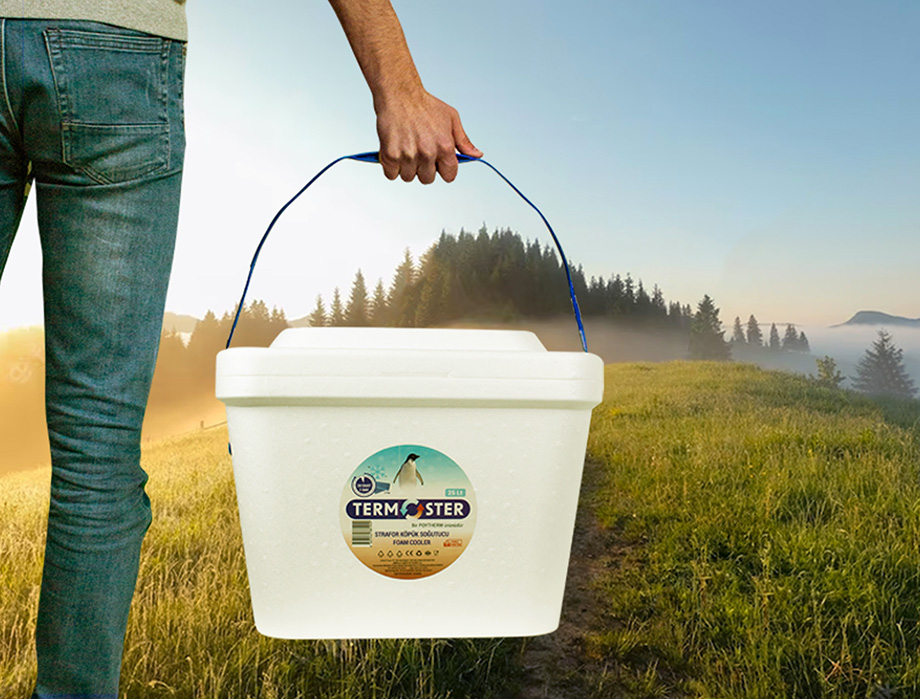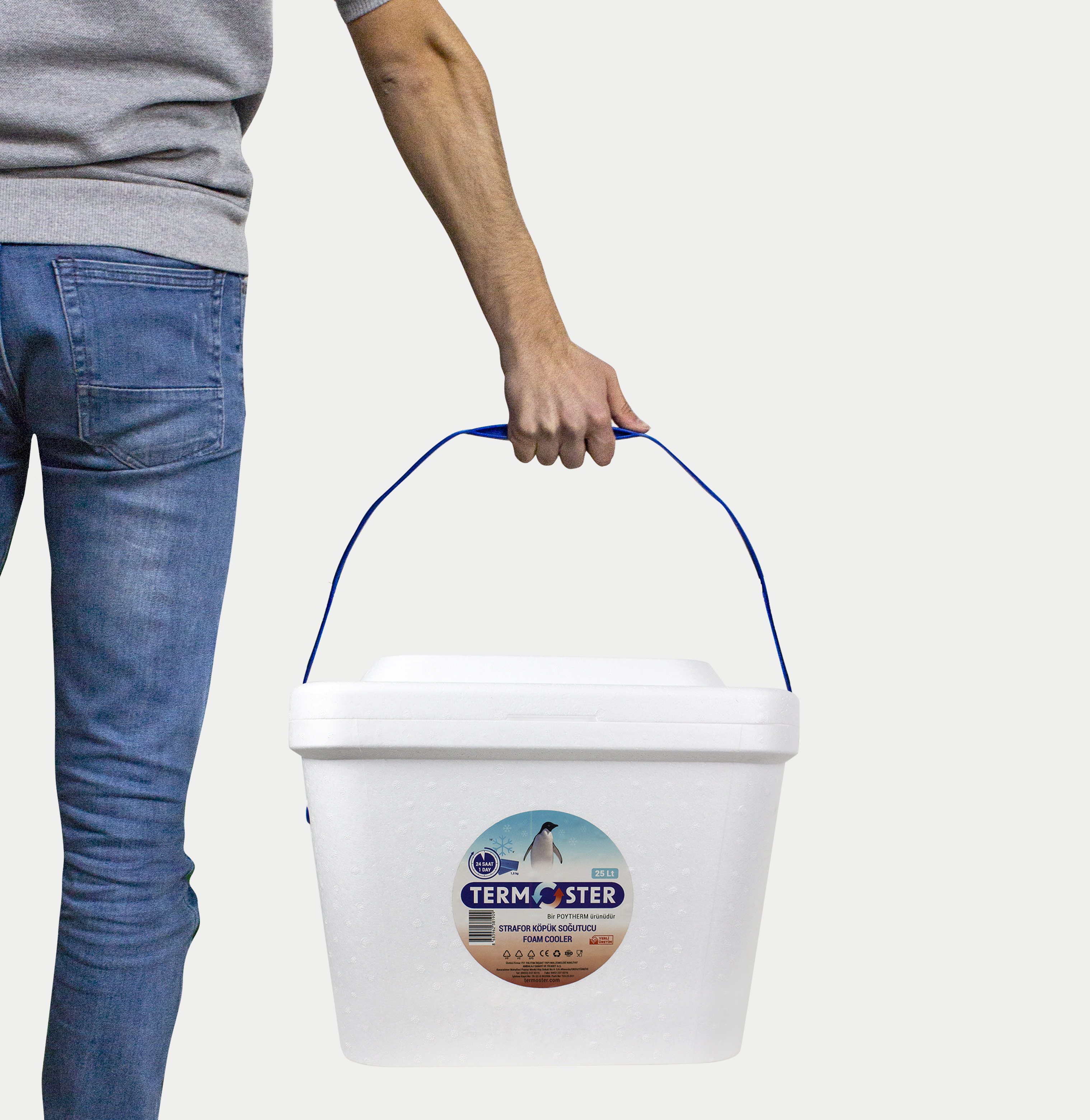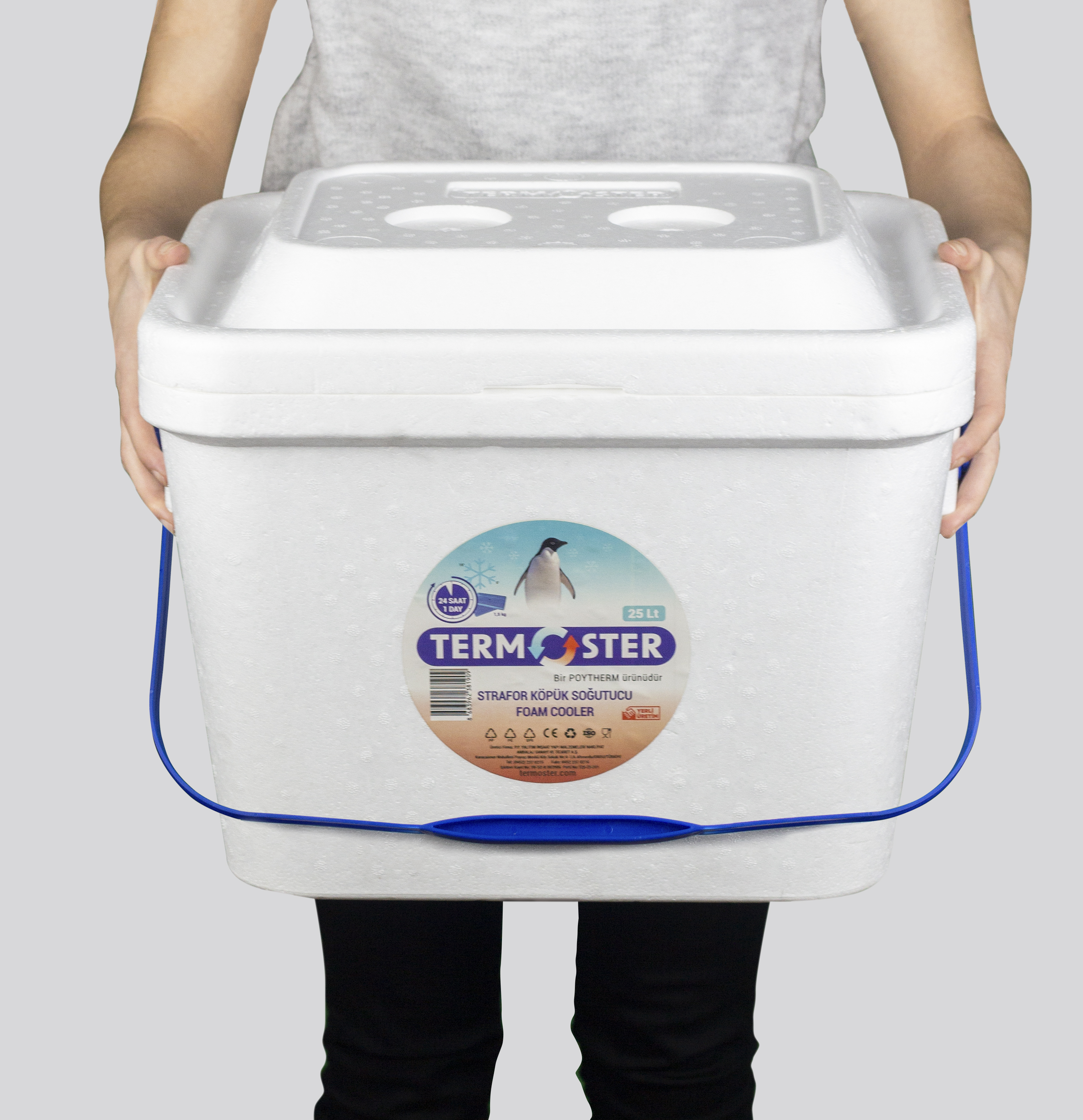 Termoster
Termoster 25 Liter Styrofoam Foam Cooler
Product combination

Body + Lid 100% Polystyrene Foam (EPS)
Handle is 100% Polypropylene

Provides up to 24 hours of coolness when used with 1.5 kg of ice or an ice tray. (Increasing the amount of ice extends the cooling time of your products.)
Storing your cooler in a shaded and cool place will extend the cooling time.
Not leaving the lid of your cooler open and not opening the lid too often will increase the performance and duration of keeping cold.
Covering all surfaces of the products to be placed in the refrigerator with ice or ice trays will increase the cold keeping performance.
Do not intervene with sharp, piercing tools. Scissors, knives, etc. that may damage the product.
Thanks to its durable handle and side holding feature, it can be carried easily.
With its functional lid design, there are 2 cup holders.
Do not use with a weight of more than 15 kg.
By using ice cassettes or ice gel, it allows you to carry your food with you in all activities such as camping, picnic, beach, hunting, outdoor sports and keep it for a much longer time.
It is suitable for food.
It has CE and domestic product certificate.
Product Dimensions: Width 43 cm Height: 35 cm
Weight: 380 g ± 60
Termoster is a Poytherm Product.
We recommend that you store your product in a dry and clean place.